DUBAI, United Arab Emirates, April 6, 2022—Hong Kong China's Tit Nam Cheng and Canada's Jessica Zi Jia Guo won gold medals in individual cadet foil at the 2022 Junior and Cadet Fencing World Championships. Today's competitions, on the fifth day of 18 events taking place over nine days, included 117 men and 104 women and are being held at the City's Hamdan Sports Complex.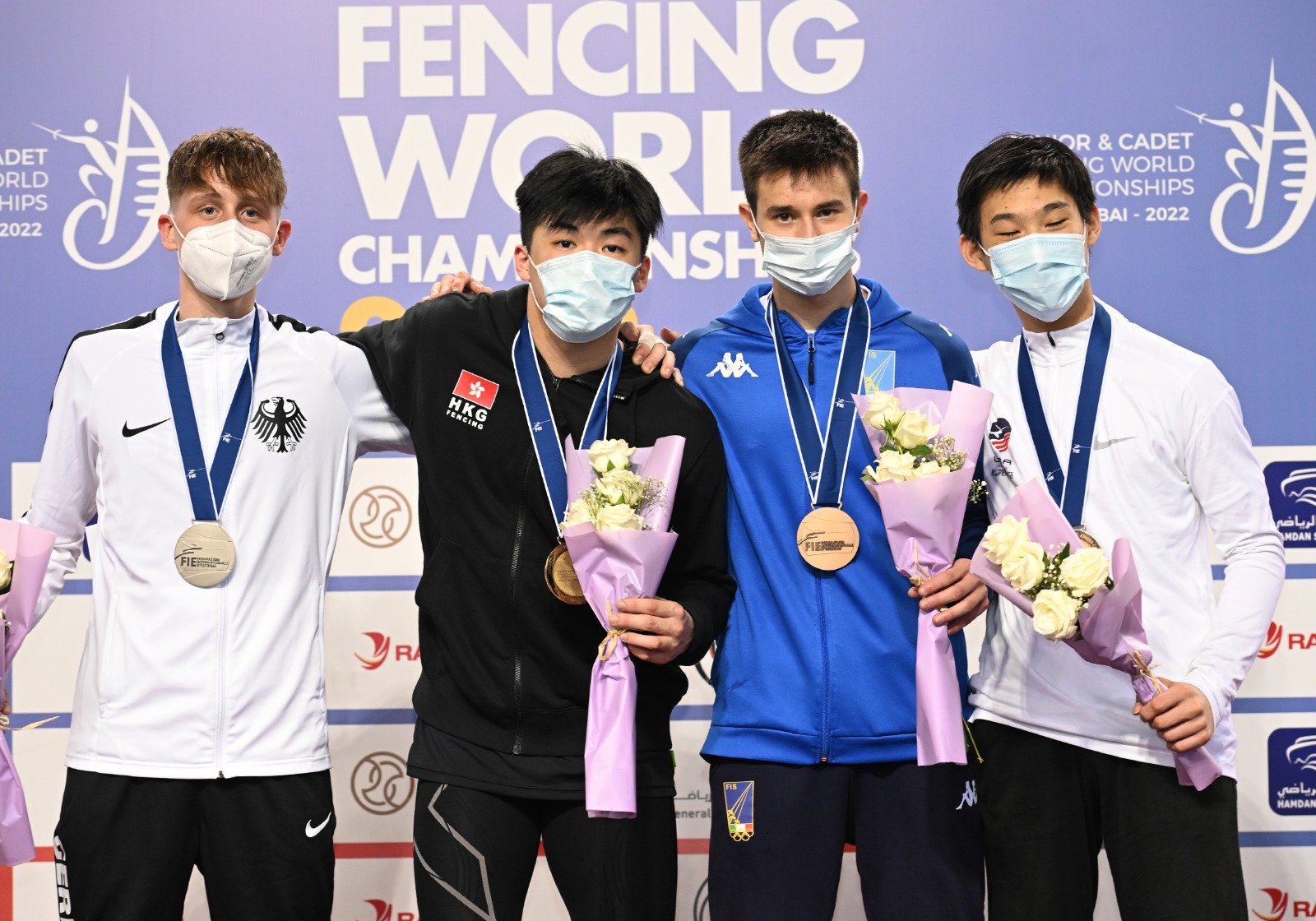 In the final match of men's foil, Cheng faced Germany's Ruben Lindner, winning with a 15-6 score. In the semifinal round, Lindner won against Italy's Matteo Iacomoni, 15-7, while Cheng defeated USA's Andrew Chen, 15-13.
"Of course, I'm very excited, and I have fulfilled my promise to myself from a few years ago in 2019 when I lost in an early round in Poland at this same event", said Cheng. "I said, 'I'm going to be on that podium and get that gold,' and I did it. Also, I fenced in the juniors yesterday, and since I'm tired, I was able to tell myself to be calm and not nervous. I trusted myself."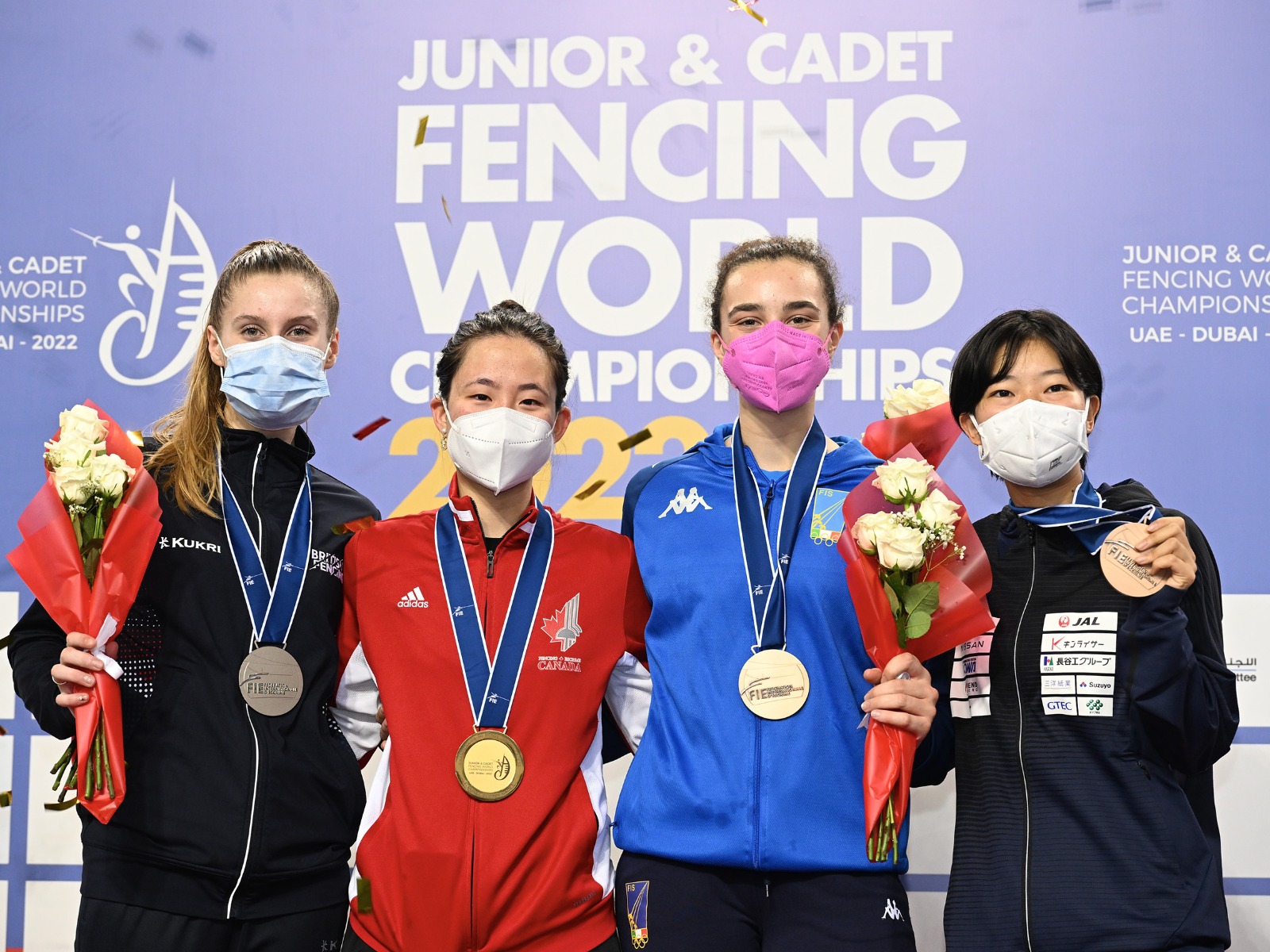 In the final match of women's foil, Guo faced Great Britain's Carolina Stutchbury, winning with a 15-7 score. In the semifinal round, Stutchbury won against Japan's Rino Nagase, 15-10, while Guo defeated Italy's Matilde Molinari, 15-11.
"It feels great, there were a lot of close bouts", said Guo. "The bout where I got into the top-four was a crazy one but I felt great after that. The hardest thing was keeping my resilience and pushing through my bouts. Everything was so close, I had to be there mentally."
Final rankings for cadet men's foil included Tit Nam Cheng (HKG, gold), Ruben Lindner (GER, silver), Matteo Iacomoni (ITA, bronze), Andrew Chen (USA, bronze), Adrien Helmy-Cocoynacq (FRA), Antoine Spichiger (FRA), David Sosnov (GBR) and Mattia De Cristofaro (ITA).
Final rankings for cadet women's foil included Jessica Zi Jia Guo (CAN, gold), Carolina Stutchbury (GBR, silver), Rino Nagase (JPN, bronze), Matilde Molinari (ITA, bronze), Kemei Cheung (SGP), Ayano Iimura (JPN), Seungyeon Kim (KOR) and Gili Kuritzky (ISR).
#DUBAI2022 #FENCING
Complete and official results for the event may be found here on the FIE web site. For more exciting world fencing news, live streaming and features, check out the YouTube FIE Fencing Channel.