DUBAI, United Arab Emirates, April 4, 2022—Italy and France won the gold medals in men's and women's junior team sabre at the 2022 Junior and Cadet Fencing World Championships. It was the third of nine days of fencing, with a total of 18 events taking place at the City's Hamdan Sports Complex. There were 34 men's and 27 women's teams participating.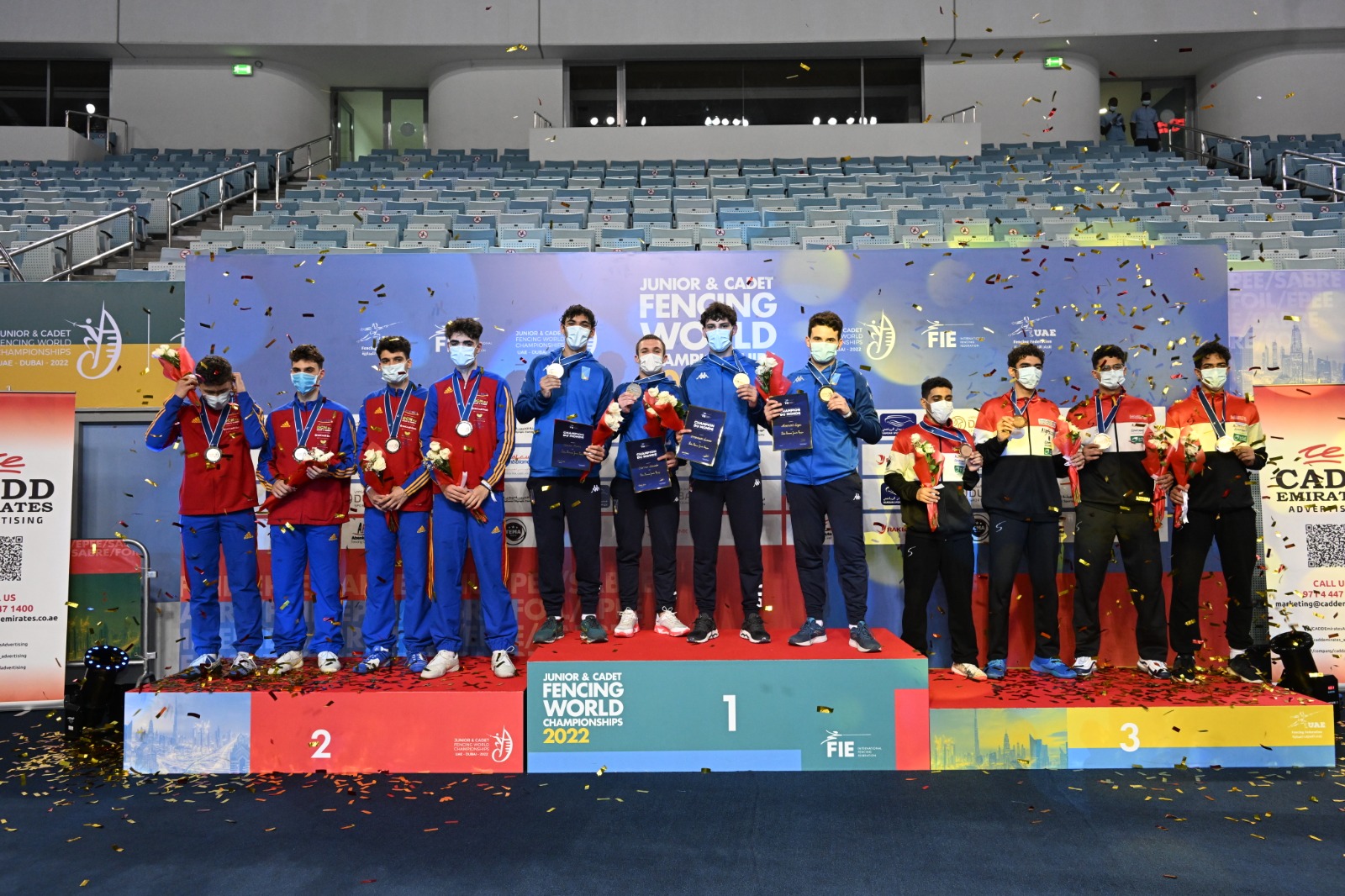 In junior men's team sabre, Italy faced Romania in the final match, winning with a 45-41 score. Romania won against Egypt in the semifinals, 45-39, while Italy beat Spain, 45-33. In junior men's team sabre, the bronze medal went to Egypt over Spain, 45-40.
"It feels fantastic, it was a very hard competition", said Italy's Pietro Torre. "We are four great fencers and today was very good. In the last match, I would see something, and I did it. All the teams were good, but very hard. But we did the best."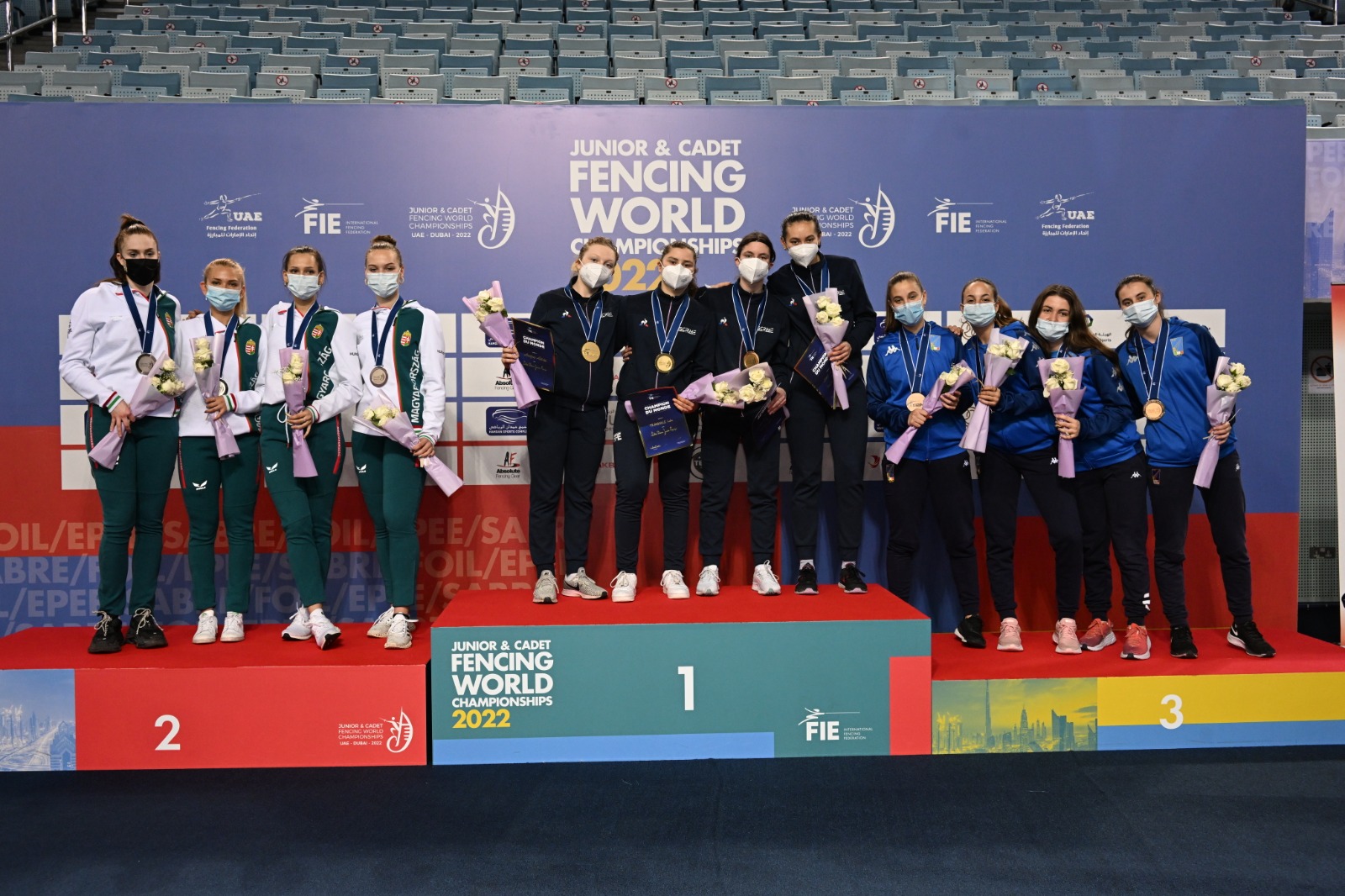 In junior women's team sabre, France faced Hungary in the final match, winning with a 45-41 score. Hungary beat Italy in the semifinal round, 45-43, while France defeated Mexico, 45-43. The bronze medal went to Italy over Mexico, 45-36.
"It's really overwhelming, our main goal was this for the team, and we finally made it", said France's Amalia Aime. "It was a lot of commitment, we trained a lot together, we knew our game, we knew tactics. For several years we've been trying to get this gold for the French team, and now we've got it and it just means so much for the French and France."
Final rankings for junior men's team sabre included Italy (gold), Romania (silver), Egypt (bronze), Spain, France, Hungary, Singapore and Uzbekistan.
Final rankings for junior women's team sabre included France (gold), Hungary (silver), Italy (bronze), Mexico, USA, Turkey, Korea and Singapore.
#DUBAI2022 #FENCING
Complete and official results for the event may be found here on the FIE web site. For more exciting world fencing news, live streaming and features, check out the YouTube FIE Fencing Channel.