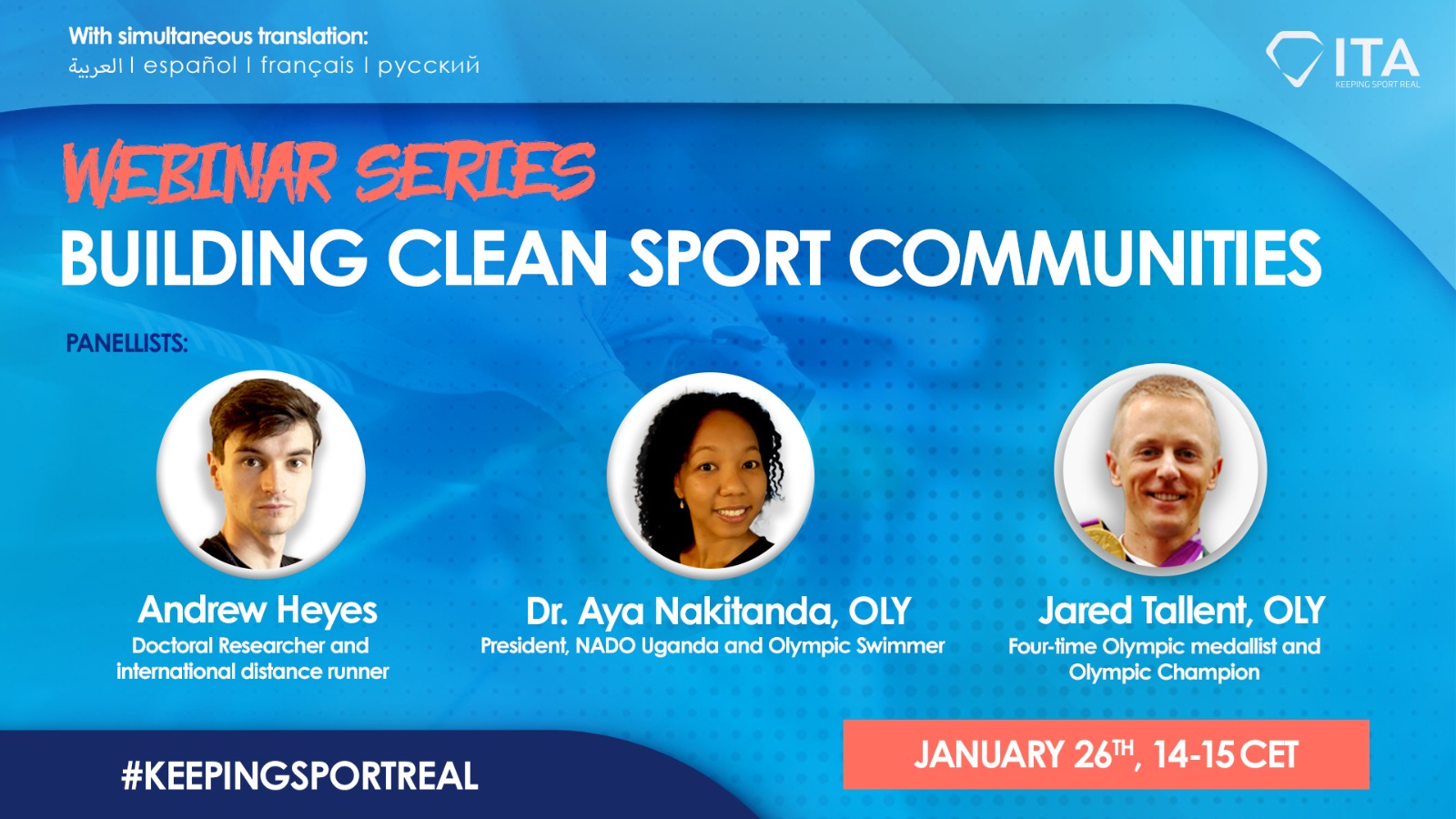 We are delighted to kick off the 2022 webinar series by opening up registration for the January session, the topic of which is Building Clean Sport Communities.
Andrew Heyes, Dr. Aya Nakitanda OLY and Jared Tallent OLY will discuss the importance of a clean sport community and how, in whatever role we have, we can make a valuable contribution to ensuring our environment is doping free. The guest panellists, who have all demonstrated a strong, unwavering commitment to clean sport, will share examples from their own experiences as athletes who have competed at the very top of their sport. They will discuss what clean sport means to them, why anti-doping is everyone's responsibility - not solely the athlete who can be tested, the important role of culture in doping prevention and offer practical tips on how to build a clean sport community.
We are pleased to deliver these webinars in English with simultaneous translation to four additional languages – Arabic (العربي), Spanish (español), French (français) and Russian (русский).
Topic: Building Clean Sport Communities
Registration link: https://us06web.zoom.us/webinar/register/WN_e1X2asAqQPiWSfbYBK4yTw
Event date: Wednesday 26 January, 14:00–15:00 CET
Panelists:
Andrew Heyes, Doctoral Researcher at the University of Birmingham & International Distance Runner
Dr Aya Nakitanda OLY, President, Uganda National Antidoping Organisation
Jared Tallent OLY, Olympic Gold Medallist and record holder 50km racewalk
Moderator: Nikki Hamblin OLY, ITA Education Team