SAINT-MAUR-DES-FOSSÉS, France, Dec. 10-12, 2021—Italy's world champion Alice Volpi won the individual gold medal and Italy took the gold in the team competition at the St. Maur Women's Foil World Cup. The event took place at the Sport Centre Pierre Brossolette, with 182 women's foil fencers and 20 teams competing.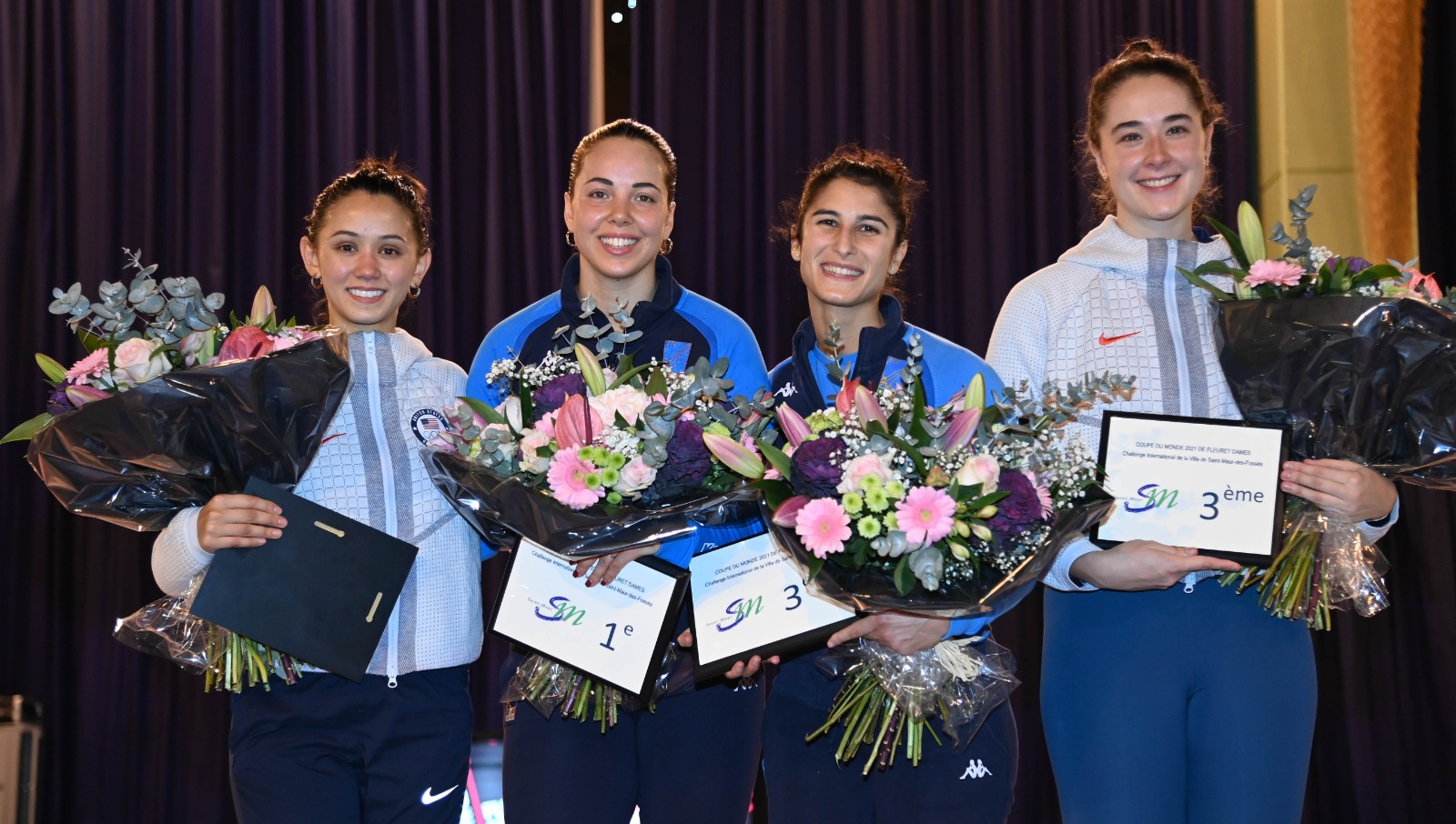 Volpi faced U.S. Olympic champion Lee Kiefer in the gold-medal match of individual women's foil, winning by a single touch, 15-14. Kiefer beat her teammate, Jacqueline Dubrovich, in the semifinal round, 15-4, and Volpi also defeated her teammate, Francesca Palumbo, 15-12.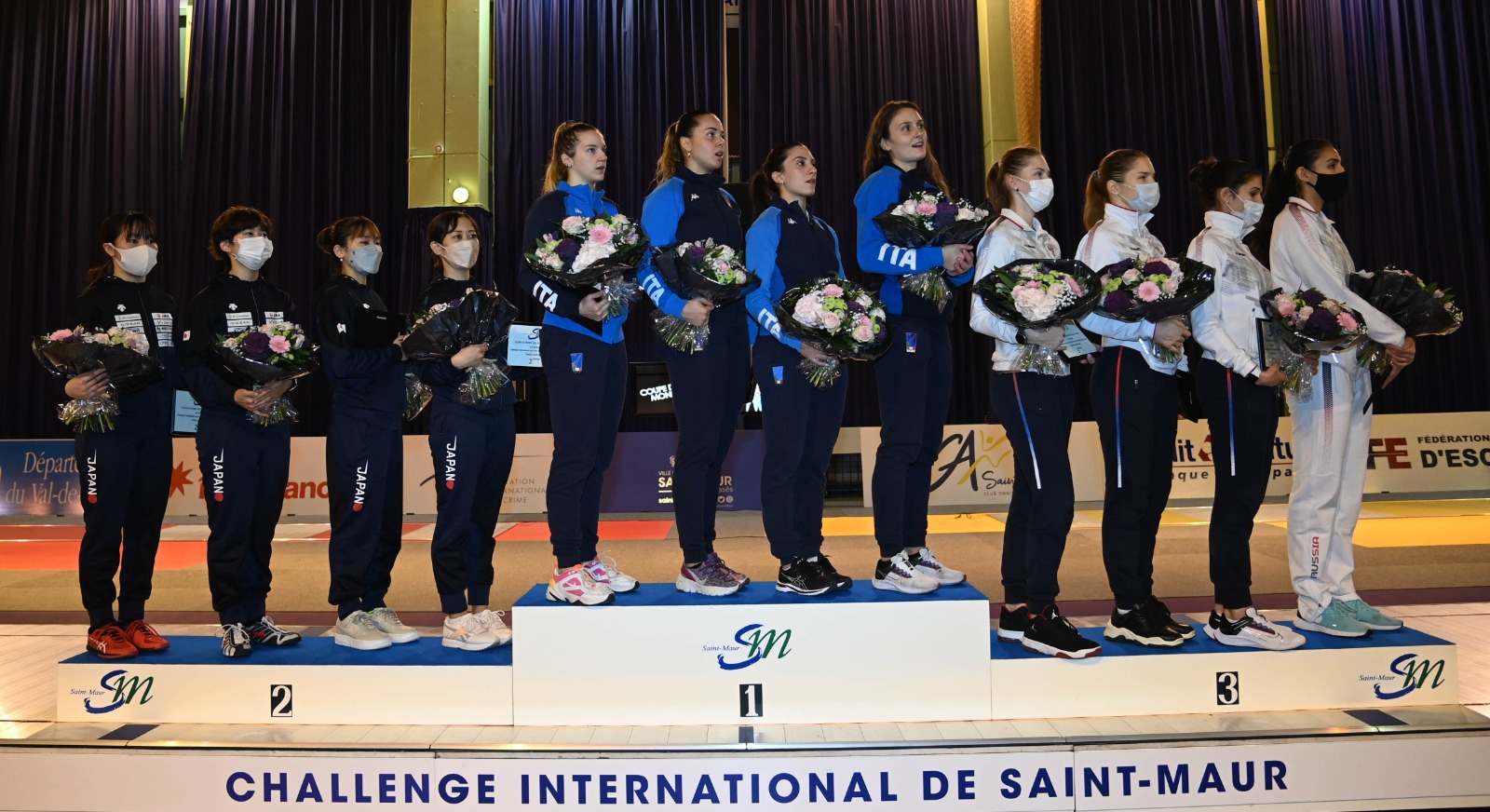 In women's team foil, Italy scored gold over Japan in the final round, winning with a 43-40 score. Japan beat Russia in the semifinals, 31-26, and Italy won against Canada, 45-37. The bronze medal went to Russia over Canada, 44-39.
Individual women's foil rankings included Alice Volpi (ITA, gold), Lee Kiefer (USA, silver), Jacqueline Dubrovich (USA, bronze), Francesca Palumbo (ITA, bronze), Qingyuan Chen (CHN), Martina Batini (ITA), Svetlana Tripapina (RUS) and Kiyeun Kim (KOR).
Women's team foil rankings included Italy (gold), Japan (silver), Russia (bronze), Canada, Poland, China, USA and Hong Kong, China.
Complete and official results for the event may be found here on the FIE web site. For more exciting world fencing news and features, check out the YouTube FIE Fencing Channel.