TALLINN, Estonia, Nov. 19-21, 2021—France's Josephine Jacques Andre Coquin won the individual gold medal and Russia won the gold in the team competition at the 51st "Glaive de Tallinn" Women's Epee World Cup. With 246 women's epee fencers and 26 teams competing, it was the first senior women's FIE World Cup of the 2021-2022 competition season. The event took place at the Kalev Sports Hall.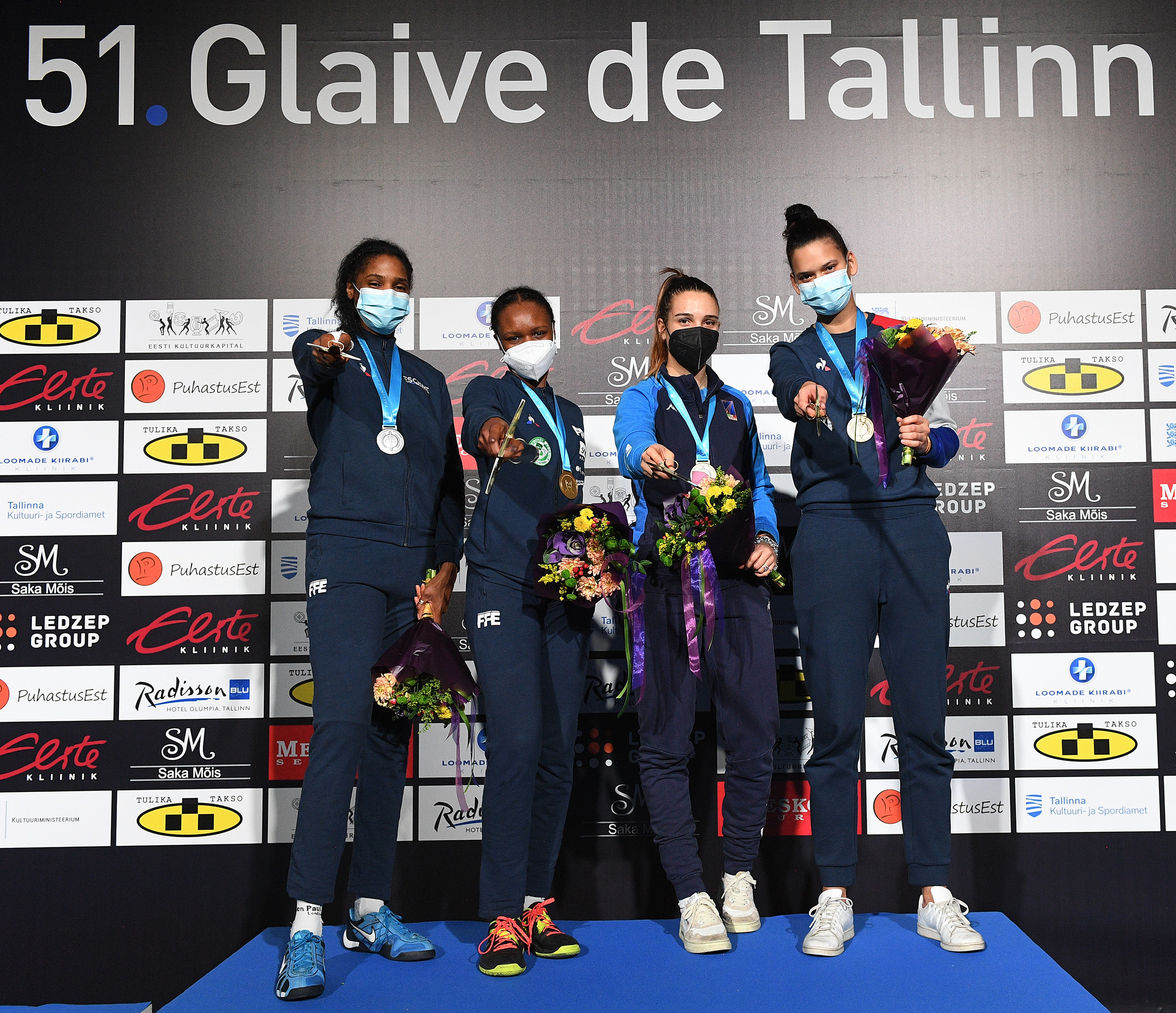 In women's individual epee, Jacques Andre Coquin faced her teammate, Marie-Florence Candassamy in the final match, winning with a 15-11 score. Candassamy beat Italy's Federica Isola in the semifinal round, 15-9, and Jacques Andre Coquin defeated her teammate, Alexandra Louis Marie, 15-11.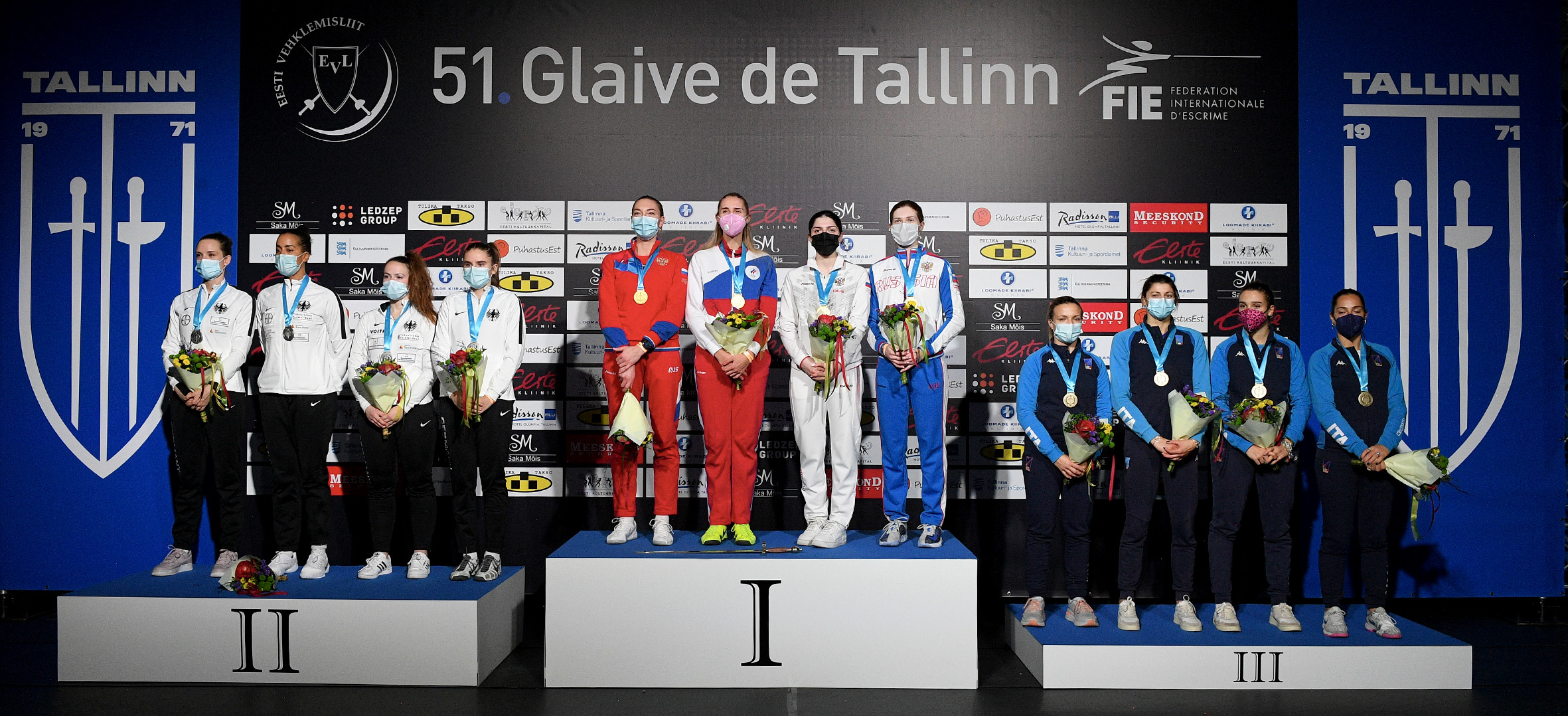 In women's team epee, Russia won against Germany, 43-37. Germany beat Italy in the semifinal round, 32-31, and Russia defeated Korea, 45-35. Italy took the bronze medal against Korea, 45-33.
Individual women's epee final rankings included Josephine Jacques Andre Coquin (FRA, gold), Marie-Florence Candassamy (FRA, silver), Federica Isola (ITA, bronze), Alexandra Louis Marie (FRA, bronze), Renata Knapik-Miazga (POL), Aliya Luty (FRA), Anna Van Brummen (USA) and Lauren Rembi (FRA).
Team women's epee final rankings included Russia (gold), Germany (silver), Italy (bronze), Korea, Estonia, Switzerland, France and Poland.
Complete and official results for the event may be found here on the FIE web site. For more exciting world fencing news and features, check out the FIE video series on the YouTube FIE Fencing Channel.