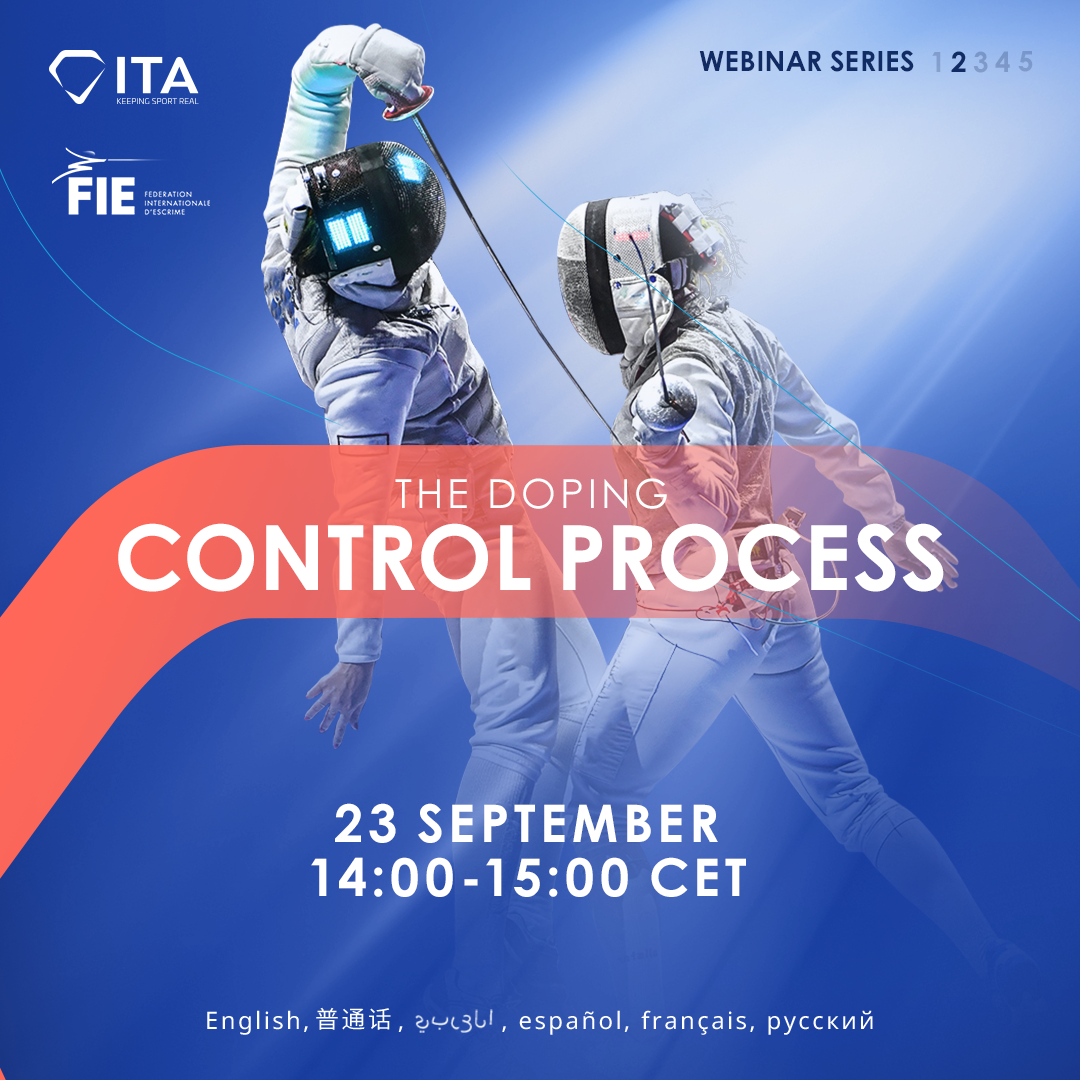 Register to the webinar, click here.
Welcome to "The Doping Control Process" - one of a five-part webinar series hosted by the International Testing Agency.

In this session we will cover all aspects of Doping Control – from notification to blood and urine sample collection to sample analysis. We will also cover a few common scenarios –delays, partial and diluted samples and other modifications to the sample collection process.

At the end of this one-hour session, you will no longer need to ask the question "To pee or not to pee?"

We are proud to deliver these webinars in six languages – English, العربي, español, français, русский and 普通话.

About this series
This clean sport series is brought to you by the ITA, in conjunction with the FIE. Athletes, administrators and athlete support personnel who attend all five sessions will receive a Certificate of Participation.
Sign up for all the sessions: https://fie.org/articles/1120