TOKYO, Japan, July 27, 2021—Estonia has won gold in women's team epee at the Tokyo 2020 Olympic Games. Eight women's teams participated in the day's event, which was the fourth day of Olympic fencing at Tokyo's Makuhari Messe Hall B in the Chiba prefecture.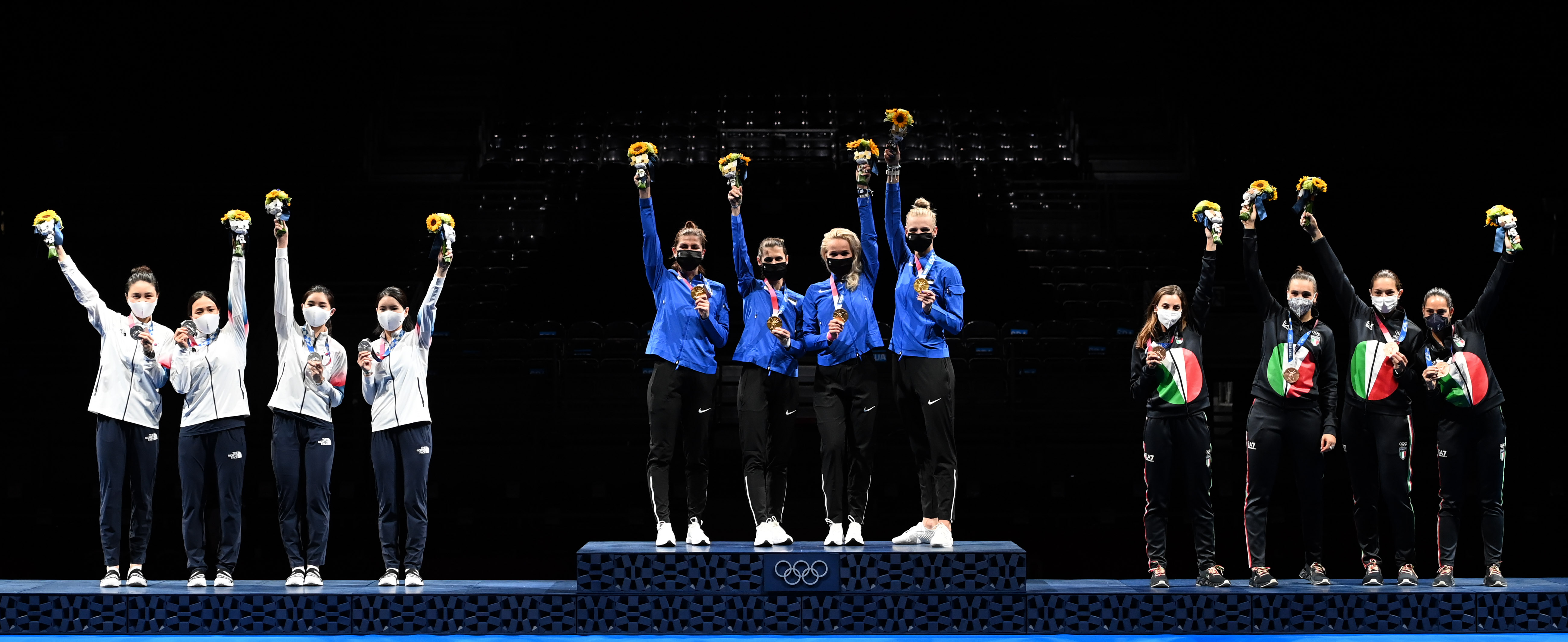 In the gold medal round, Estonia faced Korea, winning with a final score of 36-32. It was the first-ever Olympic team medal for Estonia; the first-ever individual medal was won on July 24 in individual women's epee by Katrina Lehis, who also fenced on today's team. The bronze medal went to Italy over China, 23-21.
"It's an unbelievable feeling, I was always thinking about this", said Estonia's Erika Kirpu. "Two days ago we got our first Olympic medal in fencing for Estonia by Katrina Lehis, but it was bronze, and today it's gold and a team medal and something really big for such a small country. Each bout was a challenge, and we didn't give up and thanks to the spirit of the team and trusting each other, we fought until the end."
"Because we didn't know as much about the Estonian team and its style, we had less information about them, so we were going slowly into the middle of the match", said Korea's Sera Song. "So we had to change to try and win, but we did not have enough time."
"I am very happy like my teammates", said Italy's Rossella Fiamingo, "because we won so many medals in the world cups—but the Olympics are different. We won the bronze medal in the World Championships but this is a first for us and we don't believe it but we are very happy. All of today's matches were very difficult, because it's been two years since we have competed and the teams are different than before."
Final ranking for women's team epee included Estonia (gold), Korea (silver), Italy (bronze), China, USA, Poland, Hong Kong China and ROC.
Complete information about fencing results and athletes at the Olympic Games may be found on the official Olympic website, and on the FIE website, www.FIE.org.
#Tokyo2020
#fencing