TOKYO, Japan, July 26, 2021—Hong Kong China's Ka Long Cheung and ROC's world champion Sofia Pozdniakova won individual gold medals in men's foil and women's sabre at the Tokyo 2020 Olympic Games. With 36 men and 36 women competing in the two events, it was the third day of Olympic fencing at Tokyo's Makuhari Messe Hall B in the Chiba prefecture.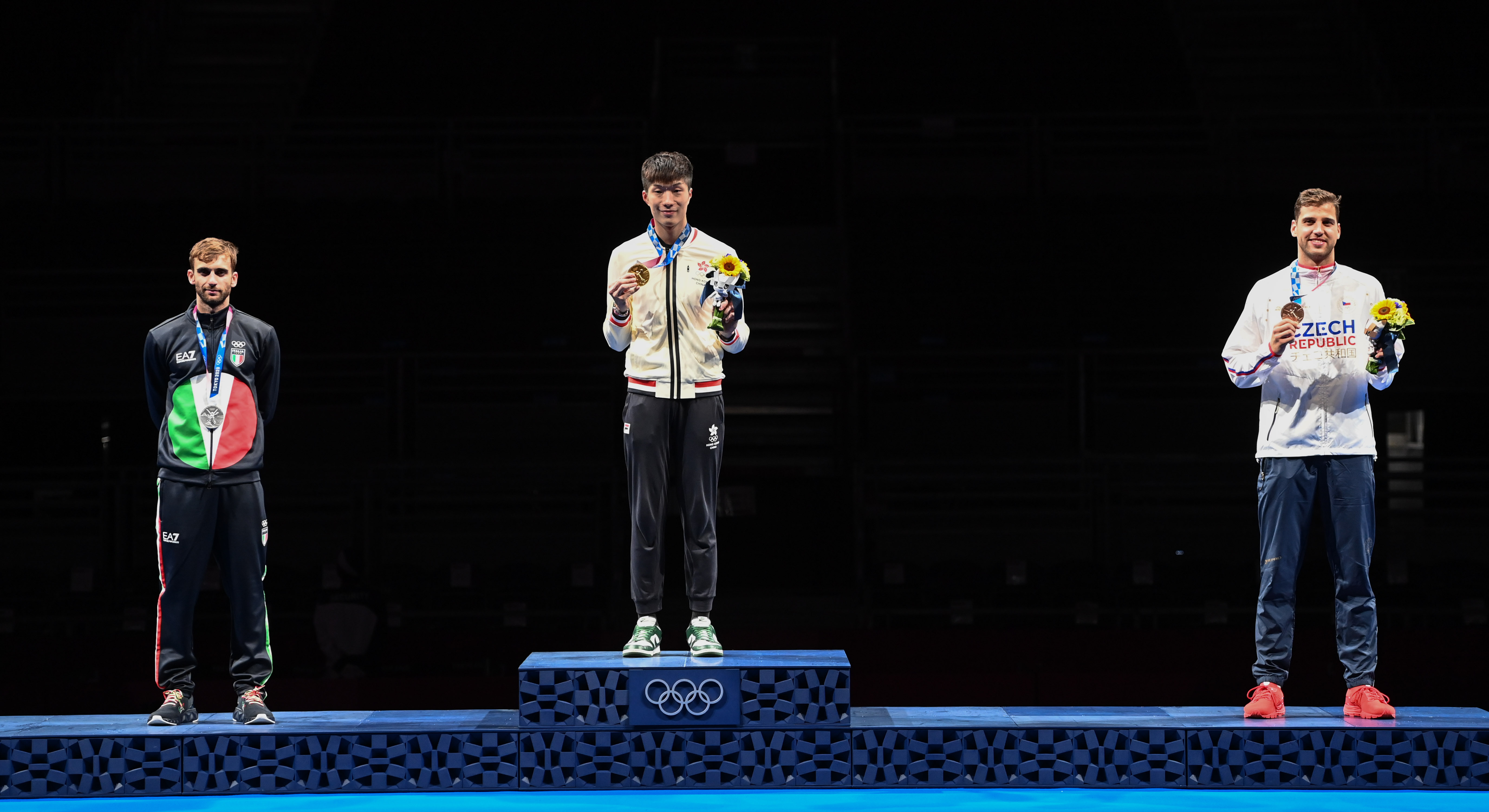 In the gold-medal round of individual men's foil, Cheung faced Italian Olympic champion Daniele Garozzo, winning with a 15-11 score. This was the first Olympic fencing medal in history for Hong Kong China. In the semifinal round, Garozzo faced Japan's Takahiro Shikine, winning 15-9, while Cheung beat Czech Republic's Alexander Choupenitch, 15-10. Choupenitch took the bronze medal over Shikine, 15-8, which was the first Czech Olympic fencing medal since 1908.
"For me the most important thing is the first match, you have to be prepared, you have to warm up enough to fight", said Cheung. "I tried to tell myself, I'm nothing against the Olympic champion, so I just kept fighting to the end."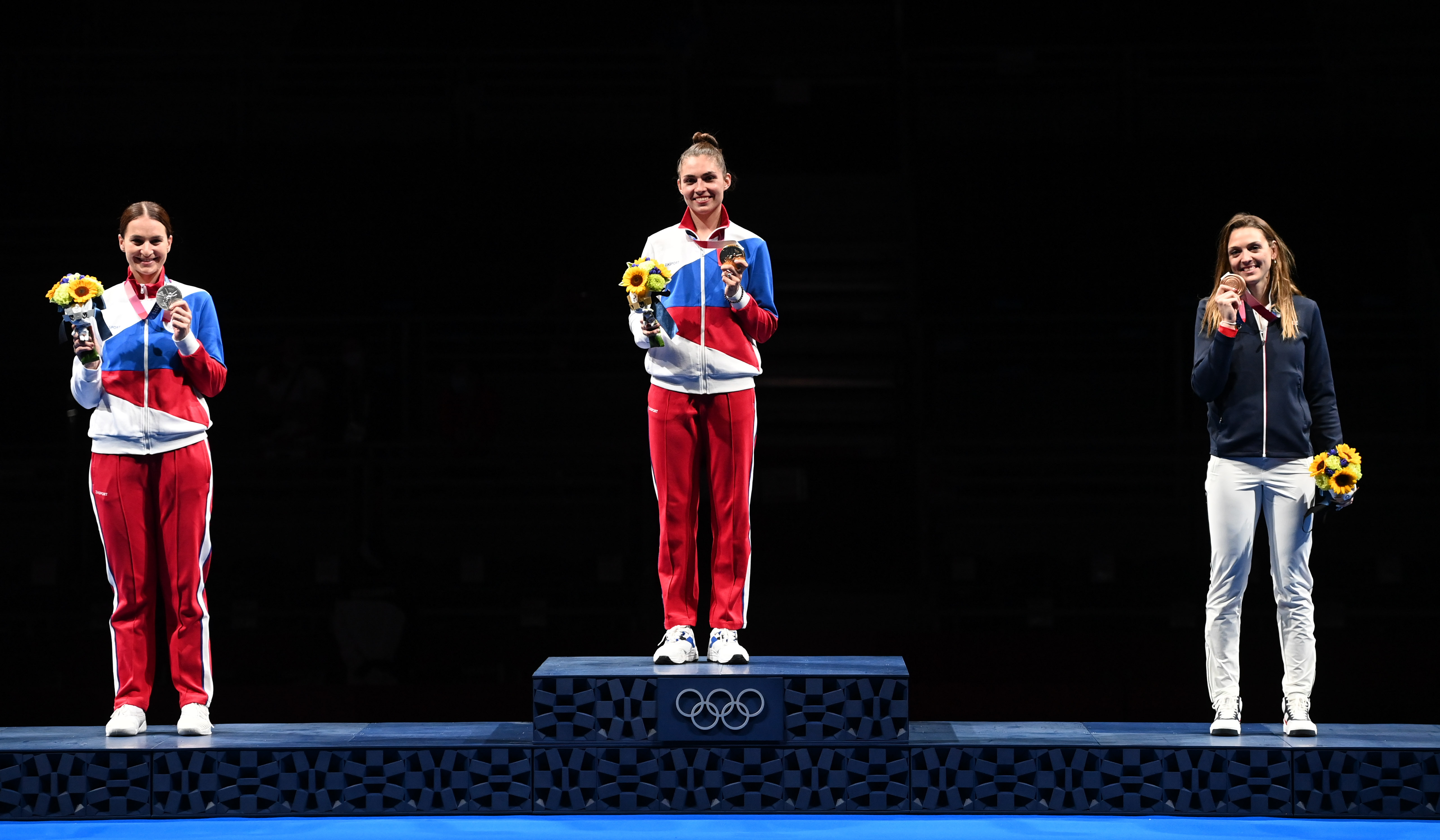 In the gold-medal round of individual women's sabre, Pozdniakova defeated her teammate and two-time world champion Sofya Velikaya, 15-11. In the semifinal round, Velikaya faced Hungary's Anna Marton, winning with a 15-8 score, while Pozdniakova beat France's Manon Brunet, 15-10. The bronze medal went to Brunet after winning against Marton, 15-6.
"This day was long but so cool", said Pozdniakova. "I'm happy that it finished with a gold medal for me and a silver for my teammate, Sofya, and it's really a big emotion because we waited five years for the Olympic Games."
Final ranking for individual men's foil included Ka Long Cheung (HKG, gold), Daniele Garozzo (ITA, silver), Alexander Choupenitch (CZE, bronze), Takahiro Shikine (JPN), Enzo Lefort (FRA), Alaaeldin Abouelkassem (EGY), Mohamed Hamza (EGY) and Kirill Borodachev (ROC).
Final ranking for individual women's sabre included Sofia Pozdniakova (ROC, gold), Sofya Velikaya (ROC, silver), Manon Brunet (FRA, bronze), Anna Marton (HUN), Mariel Zagunis (USA), Jiarui Qian (CHN), Olga Nikitina (ROC) and Zaynab Dayibekova (UZB).
Complete information about fencing results and athletes at the Olympic Games may be found on the official Olympic website, and on the FIE website, www.FIE.org.
#Tokyo2020
#fencing