TOKYO, Japan, July 25, 2021—France's Romain Cannone and USA's Lee Kiefer won individual gold medals in men's epee and women's foil at the Tokyo 2020 Olympic Games. With 36 men and 34 women competing in the two events, it was the second day of Olympic fencing competition at Tokyo's Makuhari Messe Hall B in the Chiba prefecture.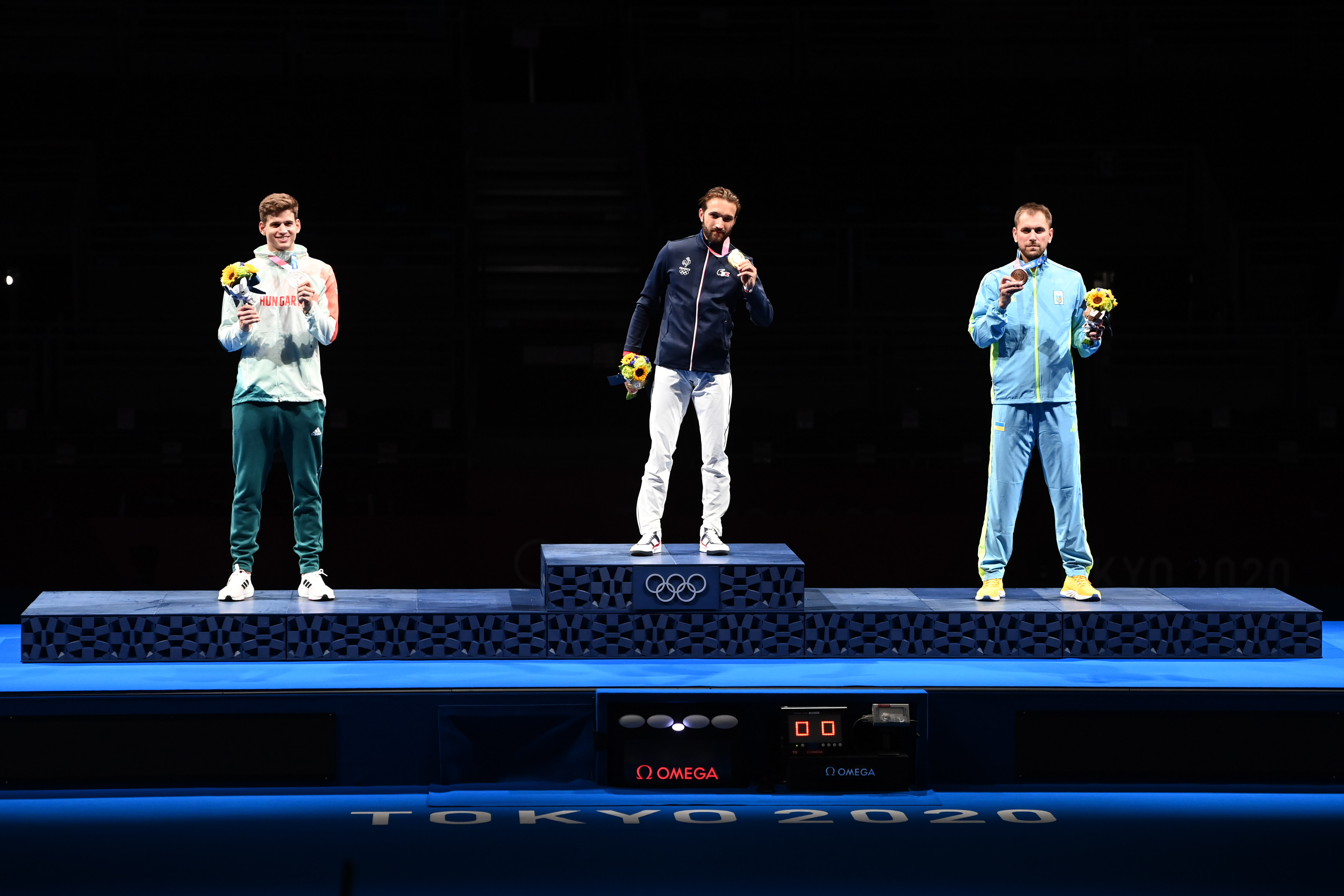 In the gold-medal round of individual men's epee, Cannone faced top-ranked Hungarian world champion Gergely Siklosi, winning with a 15-10 score. This was the first individual Olympic gold medal in men's epee for France since 1992. In the semifinal round, Siklosi faced Italy's Andrea Santarelli, winning 15-10, while Cannone beat Ukraine's Igor Reizlin, 15-10. Reizlin took the bronze medal over Santarelli, 15-12. Siklosi also beat Korean Olympic champion Sangyoung Park, 15-12, in the quarterfinals.
"I went into the competition telling myself, 'don't be disappointed in yourself, be yourself, do your game'", said Cannone. "I love to play and that's what I did during the matches and I didn't feel any stress because I expressed myself. I started fencing in the USA and France has a long history of champions and a real know-how of fencing, and I think France really taught me the French way of fencing."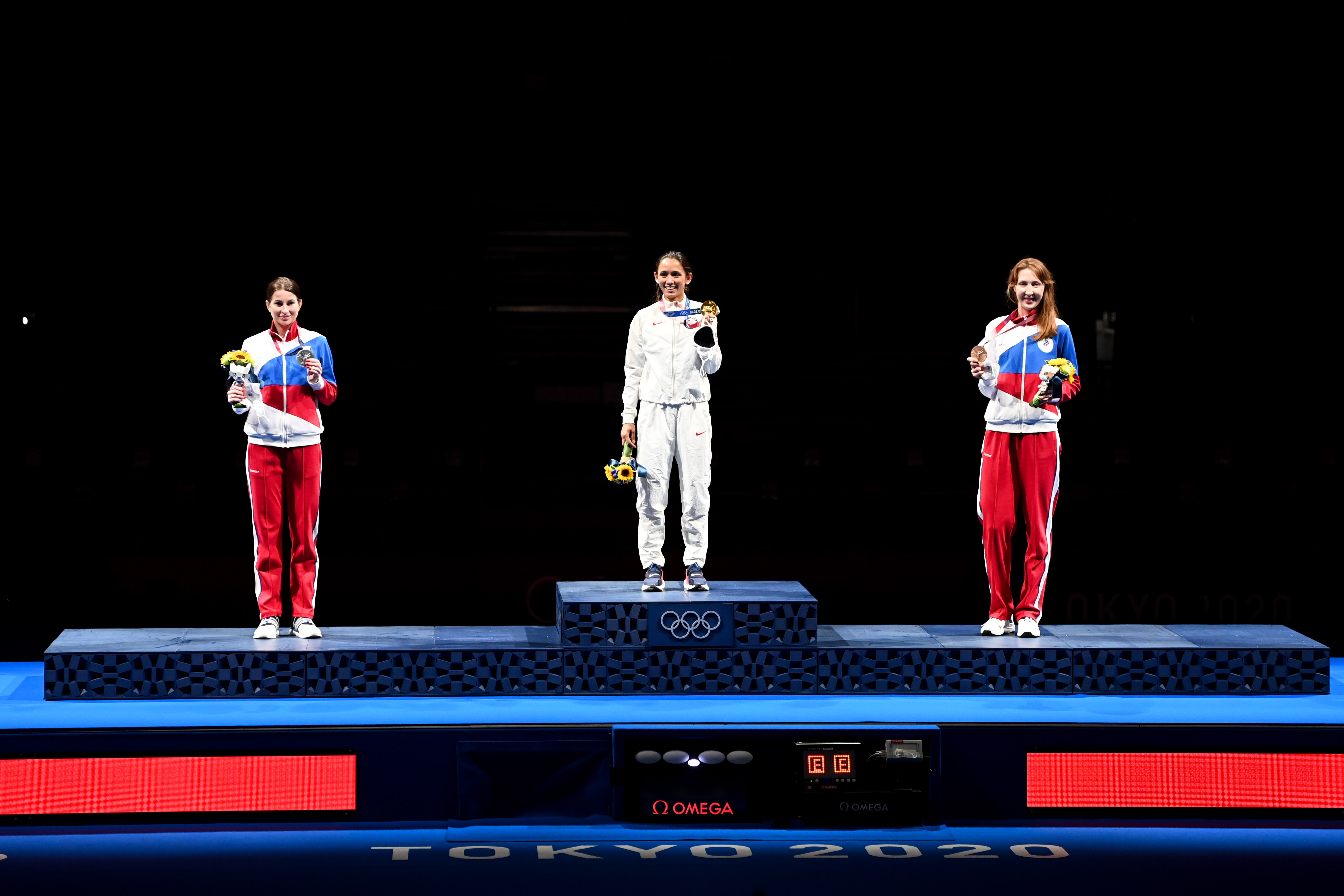 In the gold-medal round of individual women's foil, Kiefer defeated ROC Olympic and three-time world champion Inna Deriglazova, 15-13. She is the first American woman to win an Olympic medal in individual foil. In the semifinal round, Deriglazova faced Italy's world champion Alice Volpi, winning with a 15-10 score, while Kiefer beat ROC's Larisa Korobeynikova, 15-6. The bronze medal went to Korobeynikova after winning against Volpi, 15-14.
"It took my husband, my family, my coach, to pull me up in the moment I didn't believe in myself", said Kiefer. "The whole day they've been there and have literally won bouts for me saying 'Please, be confident!' That's what it takes at the Olympics and they did it for me."
Final ranking for individual men's epee included Romain Cannone (FRA, gold), Gergely Siklosi (HUN, silver), Igor Reizlin (UKR, bronze), Andrea Santarelli (ITA), Sergey Bida (ROC), Masaru Yamada (JPN), Sangyoung Park (KOR) and Mohamed Elsayed (EGY).
Final ranking for individual women's foil included Lee Kiefer (USA, gold), Inna Deriglazova (ROC, silver), Larisa Korobeynikova (ROC, bronze), Alice Volpi (ITA), Arianna Errigo (ITA), Yuka Ueno (JPN), Hee Sook Jeon (KOR) and Kelleigh Ryan (CAN).
Complete information about fencing results and athletes at the Olympic Games may be found on the official Olympic website, and on the FIE website, www.FIE.org.
#Tokyo2020
#fencing