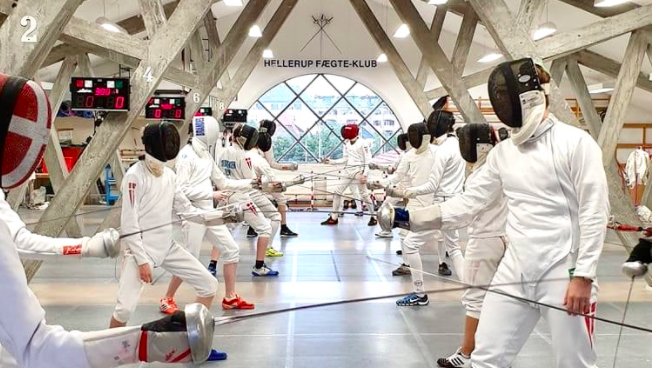 The fencing club "Hellerup Fægte-Klub" is looking for a new English-speaking head coach. All three weapons are fenced in the club. The strongest group is the epee group, but we wish to teach all three weapons.
The new head coach must like working all categories. The job will include working with amateur, talent and elite fencers, following them to competitions, recruiting new members and being responsible for coaching the team. There is a possibility to travel with fencers to Cadet, Junior and Senior European and World Championships, should they qualify.
Requirements:
A fencing master education
Proven experience and results
Willingness to move to Denmark
Willingness to travel
The club can offer:
A full time job in an established successful fencing club
A good salary with potential for a bonus
Full support from the club and the board
Assistance with accommodation
The club has a beautiful fencing hall with 10 permanent strips. There is an approved plan for building it bigger and adding more facilities. The club was founded in 1944 and is today a modern and open fencing club with an international atmosphere and world class results.
The member base is approximately 100 fencers and with a wish to grow bigger. Hellerup Fencing Club is a major player in Denmark and won international championship medals in the last years. The aim is to continue to do so, but also to build up a much larger foundation of young fencers. This will be taking place at the club and with recruitment at schools.
The teaching of fencing will be taken care of by the head coach and a team of local coaches. They all work closely together based on well prepared and organized activities. It is the job of the head coach to administer this and also to educate the coaches. Teaching is taking place in the club as well as at schools. The head coach will be reporting to the board of the club. Weekday working hours: afternoons, evenings and weekends when competitions are scheduled.
Initiative and commitment is expected. We wish to grow and reach higher results in the future. The fencing club has its solid roots in the Danish "club model" which is based on a non-professional organisation, where success dependends on volunteer work. There is therefore a lot of exciting work to be done.
We wish the club to:
Be an international club with fencing at a high level
Arrange international training camps
Attract both amateur, talented and elite fencers
Organize a lot of fencing related activities (competitions, training camps, social gatherings, …)
If interested, please send your application plus CV to job@hellerupfaegteklub.dk. The incoming applications will be evaluated and a response can be expected soon. The position is vacant from September 2021. For additional information feel free to call Mr. Hans von der Osten on +45 20 33 39 44.
Hellerup Fægte-Klub, Strandparksvej 46, 1, DK-2900 Hellerup, Denmark. www.hellerupfaegteklub.dk