CAIRO, Egypt, April 6, 2021—April 6 has been designated as the International Day of Sport for Development and Peace (IDSDP) by the United Nations General Assembly, and the International Fencing Federation supports the movement. Founded in 2013, the endeavor created an historical link to the first modern Olympic Games in 1896, where fencing was also one of the few sports included. The IDSDP is a beacon of hope recognizing the transformative power of sport and how it can affect social change in a positive direction. The FIE encourages fencers worldwide to recognize and take part in this global celebration intended to foster dialogue, understanding, social inclusion and peace.
In particular, the April 6 event provides the opportunity to highlight the unique power of sport in supporting people and communities to overcome the challenges imposed by the COVID-19 pandemic.
At the Junior and Cadet Fencing World Championships, taking place from April 3 to 11 in Cairo, Egypt, athletes were briefed on the IDSDP and as is the organization's hallmark symbol, asked to hold white cards. They are a reference to the yellow and red penalty cards in the sporting world, and since 2014 a #WhiteCard is a symbol created by the organization "Peace and Sport", representing the positive power of sport for peace and social inclusion.
"Behind each #WhiteCard, there is a story", defines the core message of the April 6 campaign this year. The effort is intended to attract attention to individual and community stories positively impacted by sports around the world.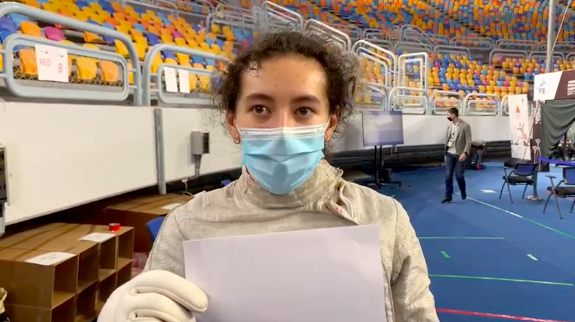 During the current pandemic, junior women's fencer Amalia Aime (FRA) brought fencing to members of her community to bring them together in a safe manner and to promote togetherness as well as health, peace, community and general wellbeing. "We mostly went to smaller kids and I with members of my club gathered near the town sports center to help them experience fencing."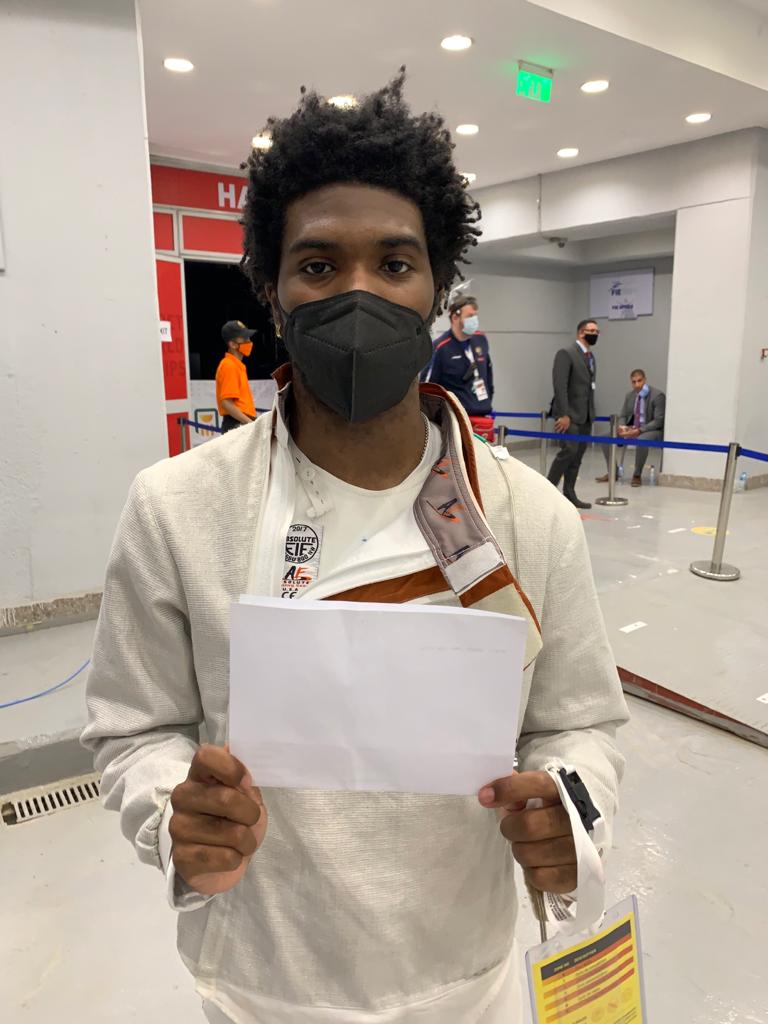 Junior fencer Christopher Walker (USA), from Atlanta, is part of the Arkady Burdan Foundation, an organization founded by the Olympic coach of the same name. "The Foundation is dedicated to reaching out to schools in the inner city to expose them to fencing", said Walker. "One of our coaches is working with some of my cousins at a soup kitchen. The idea is to create connections with people looking to bolster their communities in healthy ways, creating more opportunities for people to collaborate and come together."
According to the Peace and Sport organization, "Through a #WhiteCard, each of us can advocate on the unique power of sport for social development and peace and share a story on how sport supported us to overcome challenges."