CAIRO, Egypt, April 3, 2021—On the first day of the World Championships, gold medals in junior individual sabre went to Russia's Kirill Tyulyukov for men and Korea's Hayoung Jeon for women. Today's events featured 92 women and 96 men competing from around the world.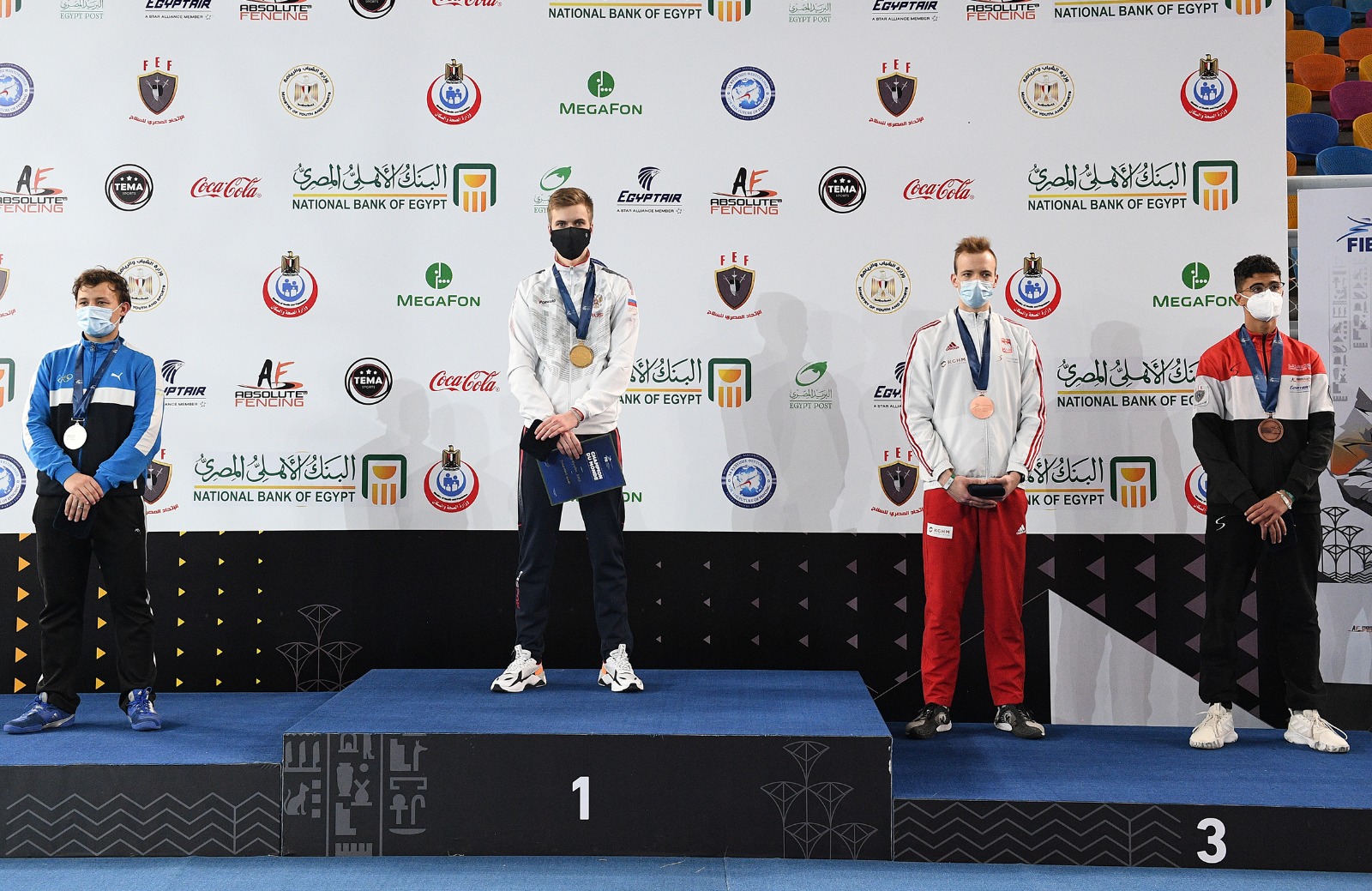 In the junior men's individual sabre final, Tyulyukov faced Uzbekistan's Bobirjon Rasulov, winning with a 15-6 score. Rasulov beat Egypt's Adham Moataz in the semifinal round, 15-10, while Tyulyukov defeated Poland's Szymon Hryciuk, 15-5.

"I feel very cheerful and confident", said Tyulyukov after the final match. "It took lots of training. I had to put myself through to get to this point and I want to thank everyone who supported me."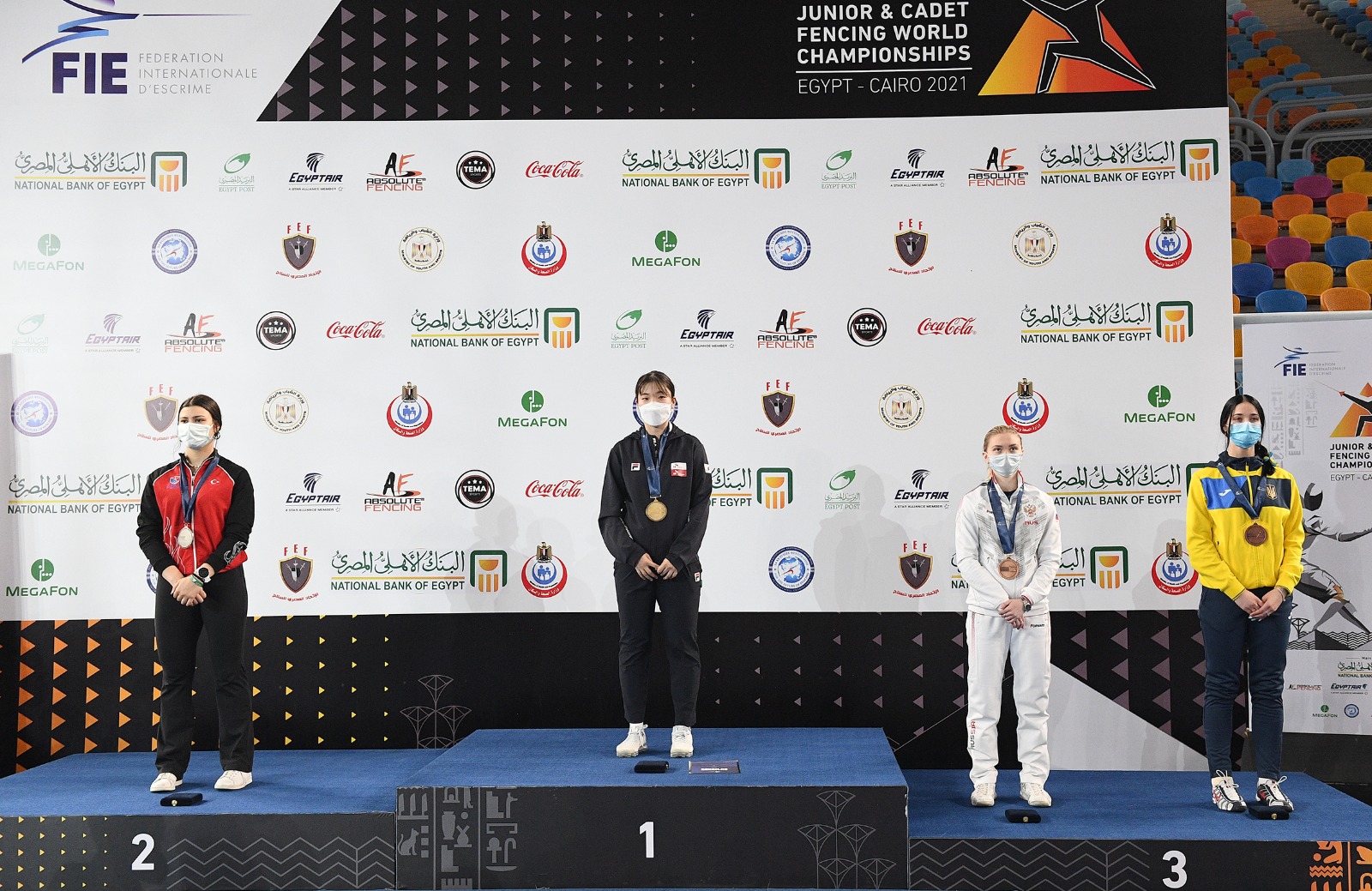 In the junior women's individual sabre final, Jeon took the gold against Turkey's Nisanur Erbil, 15-14. Erbil beat Russia's Dariya Drozd in the semifinal round, 15-13, and Jeon defeated Ukraine's Valeriia Prochenko, 15-13.
"It feels like a dream, even though it was hard for me when I got to 14 points at the end of the final", said Jeon. "I especially hope to go on and get a team gold medal with my teammates!"
Final rankings for junior men's individual sabre included Kirill Tyulyukov (RUS, gold), Bobirjon Rasulov (UZB, silver), Adham Moataz (EGY, bronze), Szymon Hryciuk (POL, bronze), Artem Terekhov (RUS), Si Hang Alvin So (HKG), Paco Boureau (FRA) and Mazen Elaraby (EGY).
Final rankings for junior women's individual sabre included Hayoung Jeon (KOR, gold), Nisanur Erbil (TUR, silver), Valeriia Prochenko (UKR, bronze), Dariya Drozd (RUS, bronze), Natalia Botello (MEX), Honor Johnson (USA), Zaynab Dayibekova (UZB) and Amalia Aime (FRA).
In all, 18 individual and team fencing events in three weapons are taking place over nine days at the Indoor Halls Complex of the Cairo International Stadium in Nasr City.
Complete official results and full information regarding the Junior and Cadet Fencing World Championships may be found on the FIE Web site at www.FIE.org/competitions.
Click here to view general information about the Championships.
Click Here to relive the event and watch upcoming competitions!