DOHA, Qatar, March 28, 2021—In the first FIE foil Grand Prix of the 2020-2021 competition and Olympic-Qualifying season, USA's Gerek Meinhardt and Russia's Olympic and three-time world champion Inna Deriglazova won gold medals in individual events at the Fencing Grand Prix Qatar in Doha. The tournament took place at Doha's Aspire Dome with 152 men and 144 women foilists competing from around the world.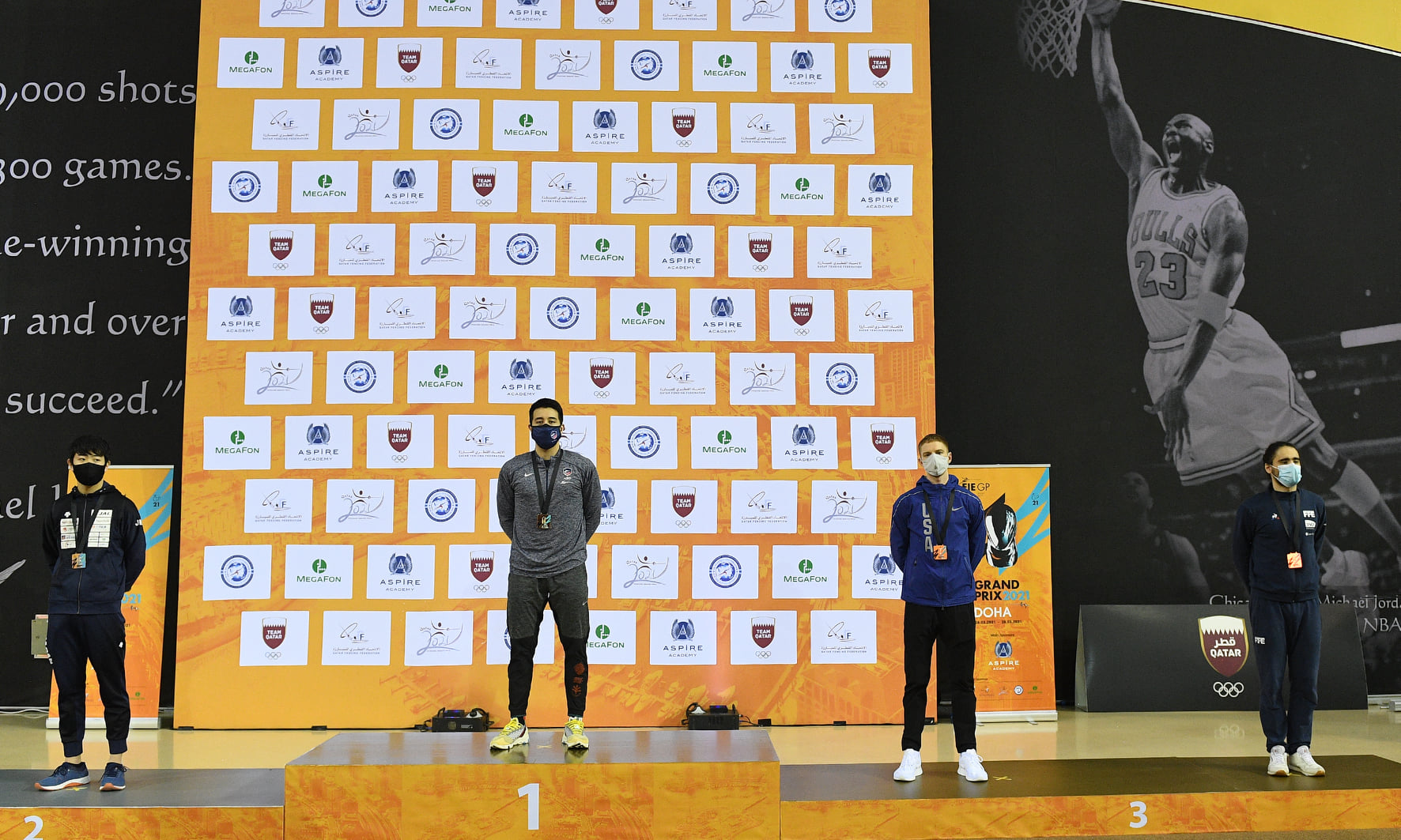 In the individual men's foil event, Meinhardt defeated Japan's Takahiro Shikine to win the gold medal, 15-11. Shikine faced France's Alexandre Ediri in the semifinal round, winning by a single point, 15-14, while Meinhardt beat his teammate, Race Imboden, 15-8.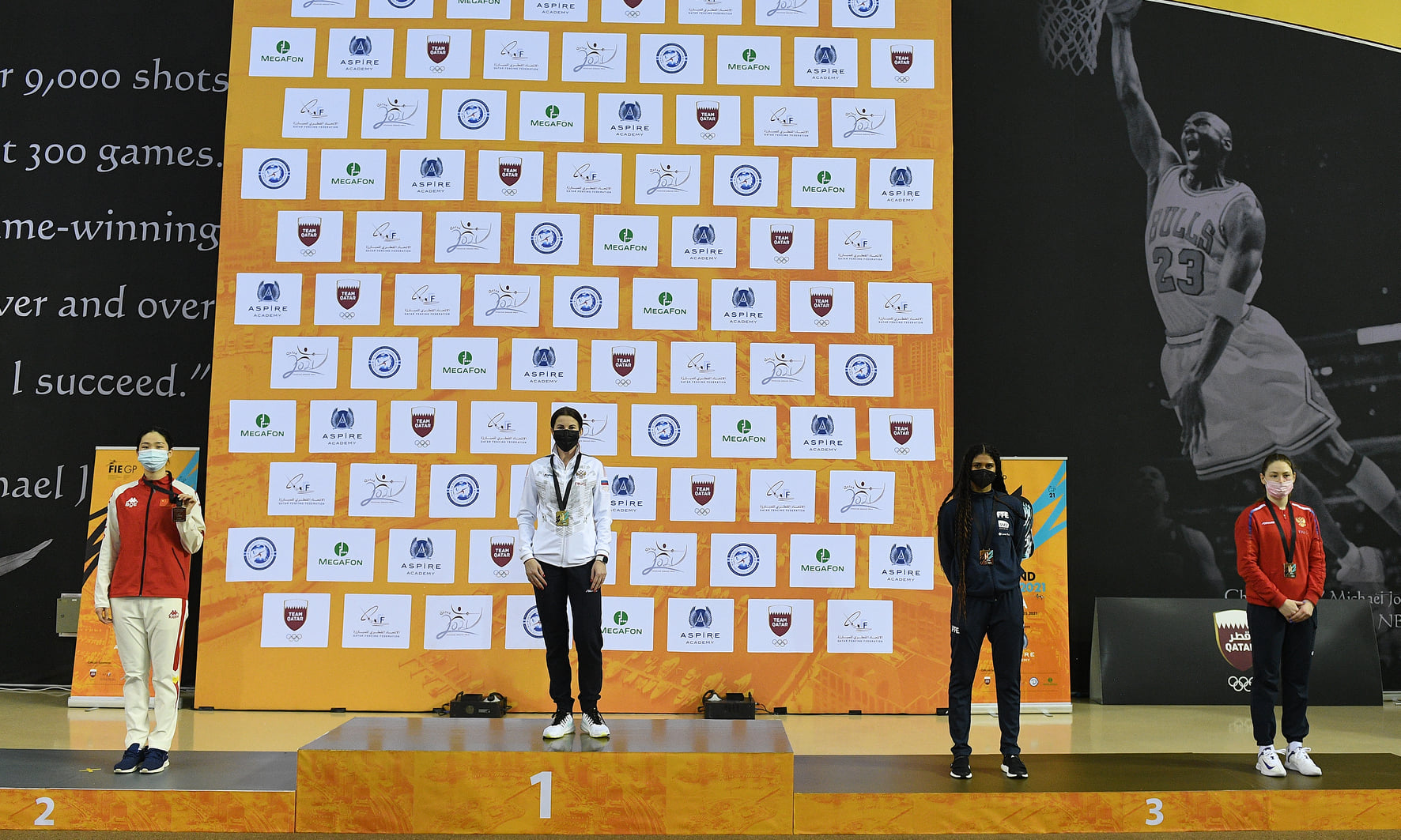 In the women's foil event, Deriglazova scored the victory against China's Qingyuan Chen in the final round, 15-5. Chen won against Russia's Marta Martyanova in the semifinal round, 15-13, and Deriglazova defeated France's Ysaora Thibus, 15-10. Martyanova beat Italian world champion Alice Volpi in the quarterfinals, 15-14.
Final men's foil ranking included Gerek Meinhardt (USA, gold), Takahiro Shikine (JPN, silver), Alexandre Ediri (FRA, bronze), Race Imboden (USA, bronze), Chun Yin Ryan Choi (HKG), Alexandre Sido (FRA), Michal Siess (POL) and Guilherme Toldo (BRA).
Final ranking for women's foil included Inna Deriglazova (RUS, gold), Qingyuan Chen (CHN, silver), Marta Martyanova (RUS, bronze), Ysaora Thibus (FRA, bronze), Alice Volpi (ITA), Adelina Zagidullina (RUS), Larisa Korobeynikova (RUS) and Irem Karamete (TUR).
Complete and official results for the event may be found here on the FIE web site. For more exciting world fencing news and features, check out the FIE video series on our YouTube channel.
Click Here to relive the men's and women's matches of the Fencing Grand Prix Qatar.