Back to news
Women's sabre and Men's epée, Pan American Championships in Santiago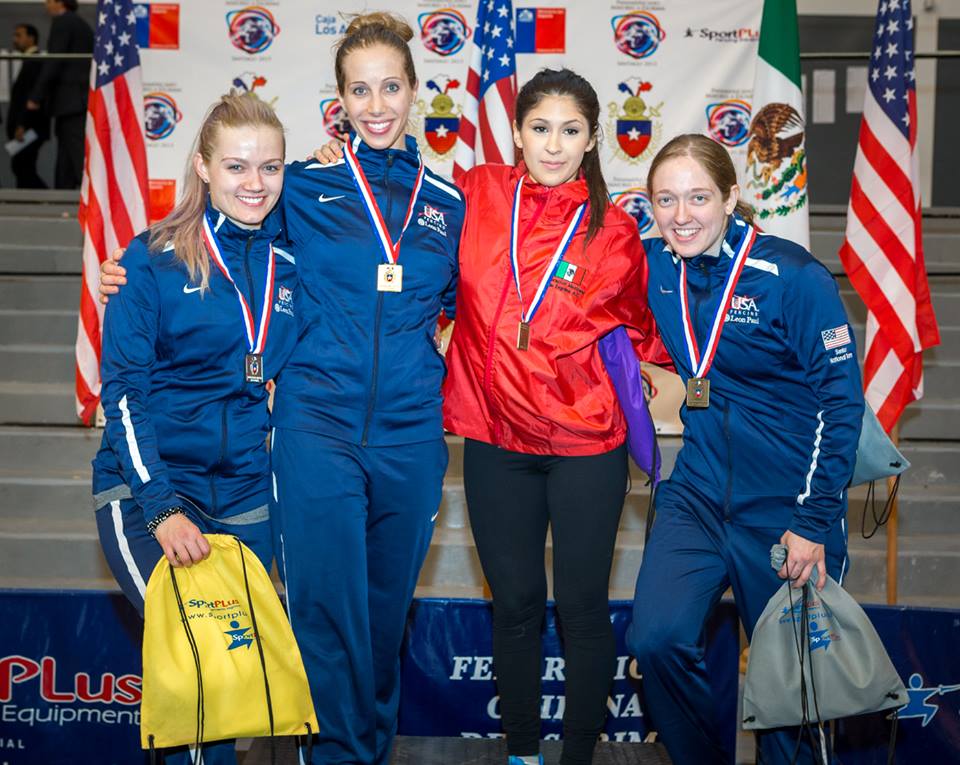 In the gold medal final on women's sabre, Wozniak was within two touches of Zagunis at 9-7 when the five-time Senior World Champion scored six of the next seven touches to claim her sixth Pan American Zonal title with a 15-8 win in Santiago, Chile – the most of any athlete in any weapon in the zone
"It's always tough fencing your teammates because you practice with them and know them better than any other athletes, whether it's Pan Ams or Grand Prix or the World Championships. So it just comes down to making it a good bout and I think they were definitely good bouts today," Zagunis said.
Pan American Championships Women's Individual Saber
Mariel Zagunis (USA)
Dagmara Wozniak (USA)
Eliza Stone (USA)
Paola Pliego (MEX)
Women's individual sabre results click here
In the men's epee finals, Maxime Brinck-Croteau (CAN) faced London Olympic gold medalist Ruben Limardo from Venezuela and lost his first bout of the day by a score of 10-6. "Limardo is a very strong fencer and I missed a couple of actions so he took the lead and kept it," noted Brinck-Croteau.
Pan American Championships Individual Men's Epee
Ruben Limardo Gascon (VEN)
Maxime Brinck-Croteau (CAN)
Reynier Henriquez Ortiz (CUB)
Francisco Limardo (VEN)
Men's individual epee results click here