Back to news
Fencing in Nigeria Steps Forward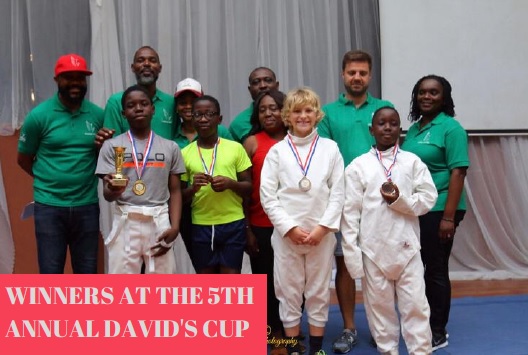 NIGERIA, December, 2018 — Fencing in Nigeria has experienced recent growth and activity in multiple areas. In their recent (November) monthly newsletter, the "Eagle Fencers: The Monthly Issue of the Nigerian Fencing Federation", several areas of progress highlight development.
Fifth-Annual David's Cup. Including multiple age categories from government schools, the Children's International School in Lekki hosted both male and female events in foil and epee, including U17, U14 and U10. Nine competitions took place featuring participation from five local government areas (LGAs).
Grassroots Fencers Program. Coach Lucasz Szymanski (POL) returned to Nigeria to hold a one-week seminar, from November 21-25, providing instruction, training and testing for local coaches. Coach Szymanski also reviewed the development progress of the 10,000 Grassroot Fencers Program, a program he initiated during his first and prior visit to Nigeria. Ms. Patricia Aiyenuro (GBR) also attended, helping to work-out plans for the next stage of the program.
Training and Certification. Nigerian Coach Salaimon Bello earned his "Maitre d'Armes", the fourth coach to earn the distinction in the country, after completing one year of training held at the FIE International Academy in South Africa. The certification includes all three weapons and Coach Bello finished at the top of his class.
On November 15, Nigerian fencing coaches also trained in courses on first aid and child protection, hosted by the American International School, as part of an overall program to improve coaching performance and to ensure safety in fencing throughout the country.