Back to news
Korea's Junghwan Kim Retires from Competitive Fencing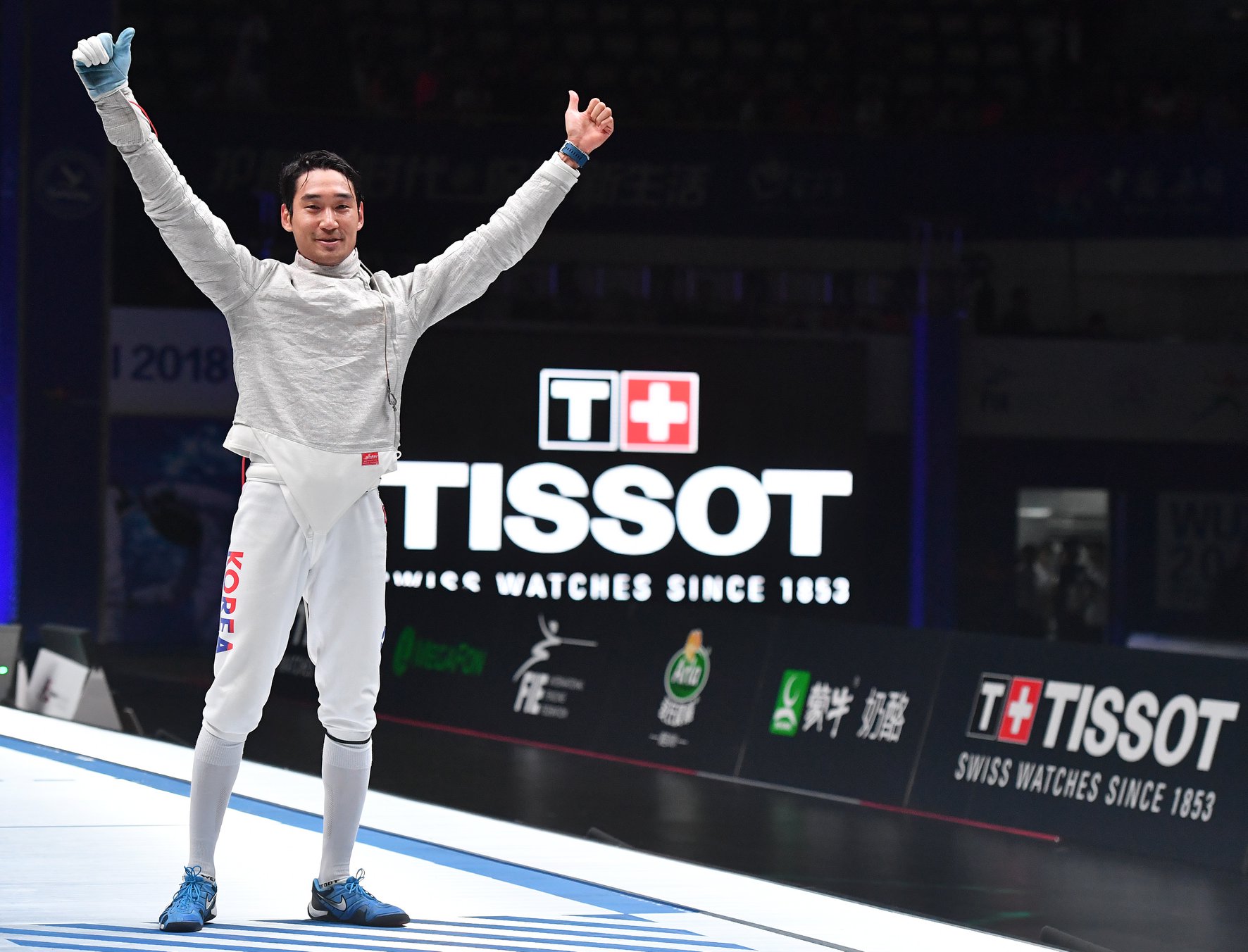 SEOUL, Korea, December 2018—Korean sabre fencer Junghwan Kim, reigning World Champion after his gold medal in Wuxi this past summer and Olympic bronze medallist (Rio 2016), has announced his retirement from fencing competition. He shared some personal reflections with the FIE about his remarkable career:
FIE: You are World Champion in addition to having an Olympic bronze medal, as well as gold medals in four Grand Prix events, three World Cups, and two Asian Zonal Championships. What major factors have led to your incredible accomplishments in world fencing?
Kim: My father passed away unexpectedly from a heart attack in 2009. He was always proud of my fencing and he never hesitated to support me. It was a very difficult time for me and I lost the purpose for fencing and lost my desire to continue after his passing. I often thought about how my father could have reacted if he saw me at the Olympic games earning my medal. However, I now think that he is with me and watching me from above during my tournaments.
FIE: What decisions or accomplishments led to your retirement from fencing?
Kim: I'm 36 years old. For an athlete, that's not that young [joking]. I was a national team member for 13 years. Fencing enabled me to experience miraculous moments and provided me with extreme happiness. I started to think about retirement after the 2016 Rio Olympic Games and I decided to retire after the Asian Games in 2018. I felt a wave of regret and had second thoughts after the conclusion of a successful Asian Games. However, I believe it's also important to yield my position to the next generation of our young fencers. It's the right thing to do to support them and I felt that it was the right time to make that transition.
FIE: How do you feel about your accomplishments in fencing as a competitive world athlete and world champion?
Kim: I often think, "What would I be doing if I didn't fence?" I received so much love and glory due to fencing. I have no regrets. I tried to perform at tournaments to the best of my ability every single second. They provided me with incredibly happy, proud moments.
FIE: What do you plan to do now?
Kim: I have a lot more time now than I did as a national team member, so I plan to do some traveling I wasn't able to do in the past. I will be finishing my PhD degree soon and then my goal is to become a good leader/professor for the future.
FIE: What would you like to say to your many fencing fans around the world?
Kim: I sincerely thank you for your support and encouragement. I will never forget the support you have given me. I wish all of you full happiness and hope to see you in the future.